So you are excited that you have heard your internal voice and now you are ready to start your own business. So you just cleared the first hurdle. Boom. Congratulations!
Now since you know that you are capable enough and you can do anything, so literally you start doing everything by yourself to save MONEY.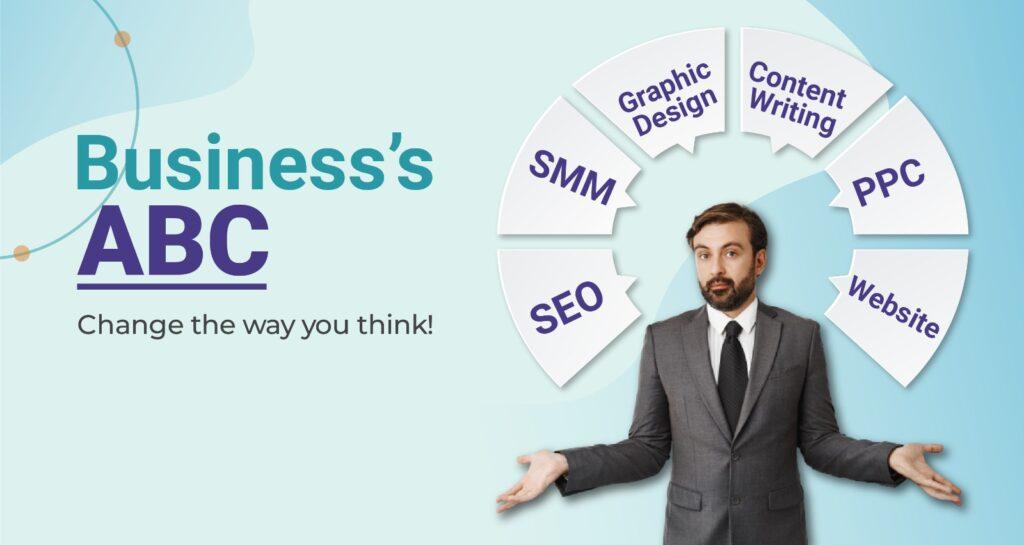 So firstly you decided to create your own business website on WordPress. After some time you are not able to make time for developing your website and then you ask for help. You hire an entry-level freelancer who promises the world to you and can't even show you the home page of your website even after a month. Finally, you ask for some professional help.
Now since your website is in safe hands you get the requirement of a Logo and some Banners to put on your website. So you discuss it within your friend circle and you get a freelancer who provides you with ok-ok (Passable) type of work (Logo, Banner, etc.). Later you realize that your Logo and branding etc. are very important part of your business as it is concerned with your Brand. So you get serious and you ask for some professional help.
Then you get to know that "Content is King" and your website needs good quality content to stand out among the competition. So you asking for help again in your friend circle. And you get some newbie content writer who is not capable of creating good content for your website and then you decided to take the help of a known content writing business that you feel is very costly. So you decide to write your own content to save money. Congrats! In the short run, you save some money. In long run, you decided to finally take the help of industry professionals to get great content for your business.
When somebody told you that "Jo Dikhta Hai, So Bikta Hai". So you need Social Media Marketing services, to show up on a regular basis in front of your customers without disturbing them and you are like Naah… I don't need that. You save some money but incur opportunity costs!
Then your Sales person told you that your website can not grow without Search Engine Optimization (SEO). Now you become smart due to your past experiences and you start taking SEO services of a company. One month after you observe almost no change in sales/website ranking. After two months your start worrying. And three months later you started losing your patience and started cross-questioning with SEO service provider companies and finally thinking to stop taking their services. You get puzzled.
And one day, you realize that maybe you can do anything, but at a time you can not do everything yourself alone.
Many of us found these situations relatable and almost all of us are in the same dilemma now or then. So what is the solution?
Some probable solutions may be:
* We have to realize that maybe we can do anything, but we can not do everything. Professional help has its own advantages.
* If you really want to save money just focus on improving your business operations and efficiency instead of doing any random task just to save money.
* There is no alternative to professional help.
* Remember, "Expensive will make you cry once but cheap will make you cry over and over".
* Yes, you heard it right, "Content is King", So arrange good content at any cost!
* Social media is an effective form of marketing your business, silently without disturbing your customers.
* Yes, SEO is the key. Your website can't grow without proper Search Engine Optimization.
* Learn to delegate your work.
* Patience is the key.
I hope you liked this article. Please forgive me for my spelling and grammatical mistakes! Keep reading, Keep learning, and keep improving.
Please like and share this article to encourage me 🙏