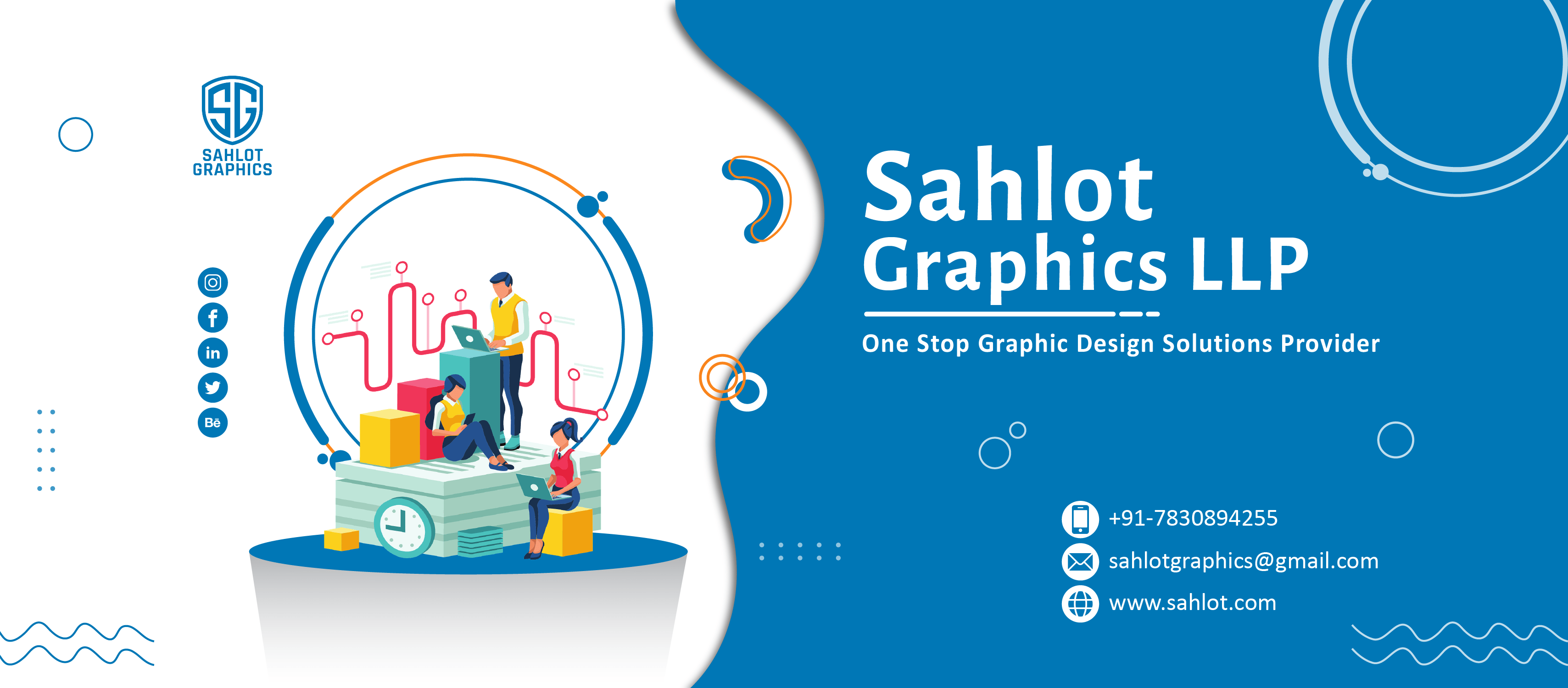 ---
Welcome to Sahlot Graphics!
At Sahlot Graphics, we are passionate about turning imagination into reality through the power of visual communication. We are a team of highly skilled and creative professionals dedicated to providing exceptional graphic design solutions for businesses and individuals alike.
What sets us apart is our unique blend of creativity, technical proficiency, and customer-centric approach. We believe that successful graphic design starts with a deep understanding of our client's goals, values, and target market. By taking the time to listen and collaborate closely with our clients, we ensure that our designs reflect their vision and effectively communicate their brand identity.
Our range of services covers a wide spectrum of graphic design solutions. Whether you need a striking logo that captures the essence of your brand, an engaging website that provides a seamless user experience, eye-catching marketing materials, or captivating illustrations, we have the skills and expertise to bring your ideas to life.
At Sahlot Graphics, we stay up to date with the latest design trends and industry practices. Our team regularly explores new technologies, software, and design techniques to provide innovative solutions that keep our clients ahead of the curve. We believe in the power of continuous learning and improvement, ensuring that our designs are not only visually appealing but also on the cutting edge of design innovation.
Collaboration is at the heart of our design process. We firmly believe that the best results come from working hand in hand with our clients. Throughout the design journey, we maintain open lines of communication, actively seek feedback, and encourage collaboration, ensuring that our clients are involved in every step of the process. Your satisfaction is our priority, and we go the extra mile to ensure that your vision is transformed into a reality that exceeds your expectations.
Our commitment to excellence extends beyond the final deliverables. We value long-term partnerships and strive to build lasting relationships with our clients. Our dedication to exceptional customer service means that we are always available to address your concerns, provide ongoing support, and make any necessary revisions to ensure your complete satisfaction.
We invite you to explore our portfolio and see the breadth and depth of our creative work. Let Sahlot Graphics be your trusted partner in bringing your ideas to life with visually stunning and impactful designs. Contact us today to discuss your graphic design needs, and let us embark on a journey of creativity together.
OUR MISSION
At Sahlot Graphics, our mission is to empower businesses and individuals through visually compelling design solutions. We strive to understand our client's goals, values, and target audience to create designs that effectively communicate their brand identity and leave a lasting impact. With our creativity, technical expertise, and customer-centric approach, we aim to exceed expectations and become a trusted partner in transforming ideas into visually captivating realities.
OUR VISION
Our vision at Sahlot Graphics is to be a leading graphic design agency known for our innovation, creativity, and commitment to excellence. We envision a future where our designs inspire and engage audiences, helping our clients establish strong brand identities and achieve their business objectives. Through continuous learning, collaboration, and staying at the forefront of design trends, we aim to be pioneers in the industry, driving positive change and setting new standards for visual communication.